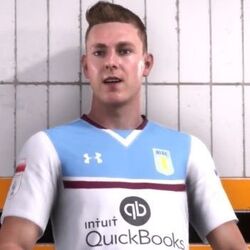 Danny Williams is a fictional professional footballer who appears in multiple games in the FIFA series. He is voiced by Chris Walters. He is the best friend of Alex Hunter, as seen in FIFA 17.
His story will be further expanded upon in FIFA 19 as he plays in the Premier League.
The FIFA Ultimate Team Card of Danny Williams is available if the player completes Chapter 5 of The Journey: Hunter Returns in FIFA 18 and Chapter 4 of The Journey: Champions in FIFA 19 (with Alex Hunter FUT card). He will be also available in career mode in FIFA 19 with Alex Hunter if the player completes Journey mode.