CONCACAF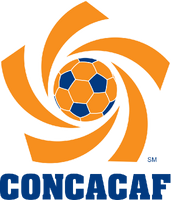 The Confederation of North, Central America and Caribbean Association Football (CONCACAF, /ˈkɒn.kəkæf/ kon-kə-kaf) is the continental governing body for association football in North America, that includes Central America and the Caribbean regions. Three South American entities—the independent nations of Guyana and Suriname and the French department of French Guiana—are also members. CONCACAF's primary functions are to organize competitions for national teams and clubs, and to conduct Men's World Cup and Women's World Cup qualifying tournaments.
CONCACAF was founded in its current form on 18 September 1961 in Mexico City, Mexico, with the merger of the NAFC and the CCCF, which made it one of the then five, now six continental confederations affiliated with FIFA. Canada, Costa Rica, Cuba, El Salvador, Guatemala, Haiti, Honduras, Mexico, Netherlands Antilles (Curaçao), Nicaragua, Panama, Suriname and United States were founding members.
CONCACAF is the third-most successful FIFA confederation. Mexico dominated CONCACAF men's competition early on and has since won the most Gold Cups since the beginning of the tournament in its current format. The Mexican national team is the only CONCACAF team to win an official FIFA tournament by winning the 1999 FIFA Confederations Cup. They have also reached the Round of 16 for the past 6 World Cups. While the U.S. is the only country outside of Europe and South America to receive a medal in the World Cup, finishing third in 1930, they also reached the 2002 World Cup quarterfinals and the 2009 Confederations Cup final. Between them, Mexico and the U.S. have won all but one of the editions of the CONCACAF Gold Cup. In recent years Costa Rica has become a power in the region and in 2014 became the 4th CONCACAF country after the United States, Cuba, and Mexico to make the World Cup quarterfinals. The United States has been very successful in the women's game, being the only CONCACAF member to win any of the three major worldwide competitions in women's football—the World Cup (3), the Olympics (4), and the Algarve Cup (10).